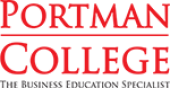 Salary: RM1600
Required experience: Minimum 1 years
Location: Seri Kembangan
Requirements
Candidate must possess at least a Bachelor's Degree, Post Graduate Diploma, Professional Degree, Master's Degree in Science, Physics, Chemistry, Mathematics or equivalent.
Required skill(s): good interpersonal, communication skill, presentation skill.
Required language(s): Bahasa Malaysia, Chinese, English.
At least 1 year(s) of working experience in the related field is required for this position.
Applicants must be willing to work in Seri Kembangan.
Preferably Junior Executives specializing in Education or equivalent.
2 Contract position(s) available.
Job Description
Transfer knowledge in an appropriate form.
Challenge thinking, foster debate and develop the ability of students to engage in critical discourse and rational thinking.
Develop the skills of applying appropriate approaches to teaching.
Extend, transform and apply knowledge acquired from research to teaching and appropriate external activities.
Identify learning needs of students and define appropriate learning objectives.
Ensure that content, methods of delivery and learning materials will meet the defined learning objectives.
Develop own teaching materials, methods and approaches and deliver either across a range of modules or within a subject area.
Use appropriate teaching, learning support and assessment methods.
Apply innovative and appropriate teaching techniques and material, which create interest, understanding and enthusiasm amongst students.
Design, develop and deliver a range of modules of study at various levels.
Supervise the work of students – including student projects, field trips and, where appropriate, placements – and provide advice on study skills and help them with learning problems.
Select appropriate assessment instruments and criteria and set, mark and assess work and examinations and provide feedback to students.
Conduct training for corporate clients, mentor & coach students for achieving their sales targets and KPIs.
Act as internal examiner for diploma/degrees.
Seek ways of improving performance by reflecting on teaching design and delivery and obtaining and analyzing feedback.
Identify areas where current provision is in need of revision or improvement.
Contribute to the planning, design and development of objectives and material.
Any other tasks assigned by management from time to time.
On occasions, for the benefit of the Company you may be required to undertake other duties as required by management.